One of life's pleasures that I really missed during the COVID period was live sports. International rugby recently kicked back off for another year with the All Blacks concluding an enthralling series against Ireland (congratulations to any Ireland supporters).
Watching these games, I was reminded of a saying that our coaches often told us: "play what's in front of you". This is telling the players not to worry about the scoreboard, what has just happened, what might happen, or anything else other than what the players can control in that instant.
This advice is also apt for investing in these uncertain times. The risks of a recession have risen. Markets have fallen in response. The S&P 500 Index fell 23% from its peak, before ending June around 20% down. This is not far from the median market 24% decline in historic recessions.
But this is all backwards looking. Now more than ever we need to 'play what's in front of us.'
This does not mean trying to pick the short-term moves in the markets. Recessions are inherently difficult to predict in terms of timing, duration, and magnitude. While the median market decline in a recession may be 24%, the range of market moves during recessions is wide, from a 14% decline in 1960 to a 57% decline in 2008 during the Global Financial Crisis (GFC)
Could things get worse? If we go into a recession, markets will probably go a bit lower. But do we think this is going to be another GFC or dot-com level crash? Probably not. 2008 was a unique circumstance with a near collapse of the global banking system and a major US housing crash. And market valuations in 2021, while elevated, were well below the stratospheric levels we saw in the dot-com crash.
People are understandably focussing on the short-term and potential for further downside – but trying to time and profit from short-term market moves is very difficult. Even if you predict a further downturn, are you going to be able to correctly call the bottom and have the fortitude to get back in when everyone else seems to be doing the opposite. History has shown that for most investors – this is not the case.
And if you are wrong, you are potentially giving up strong gains.
We analysed the historic returns following the market dipping into a bear market (defined as a 20% decline). This has occurred fourteen times post-World War 2 (excluding the current decline). Once the markets dropped into 'bear territory', 12 out of those 14 occasions saw positive market returns in the following twelve-months, with a median return of around 30%. The median time to get back to the prior market peak was sixteen months from the point the market dips into a bear market.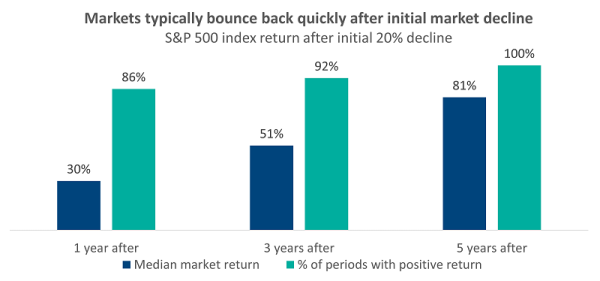 Source: Bloomberg
As we look further out, both the probability of a positive return and the expected return increase. On a five-year horizon, the market returns were all positive with a median return of 81%.
Even in the worst period for investors during the 1970's, the return was still 7%. The three worst markets returned 17% on average. That is not terrible for a 'worst-case' scenario. In the other nine bear markets for which we have data, the subsequent five-year returns averaged nearly 120%.

Source: Bloomberg
Recessions and bear markets are an inevitable part of investing. But like in sports, when a team (or investor in this case) falls behind on the scoreboard, often they start making mistakes. Investors focus too much on the scoreboard, stung by recent losses. Or they focus on how much worse things could get. They start to forget any plans they had in place.
Instead, investors should be playing what is in front of them, ignoring the noise and focusing on the longer-term. Yes, things could get worse, but history shows us that even on the few occasions this has occurred, investors would have still seen positive returns over the next five years. In most cases, events were not as bad as expected and investors that stayed the course were rewarded with a period of strong returns.
---
Related articles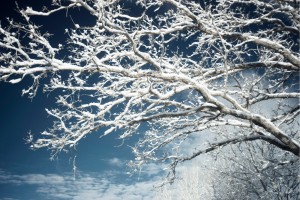 The 'R' word
A quick search on Google Trends reveals that the number of people searching the term 'recession' has skyrocketed this year. The most recent spike in May is closely aligned to comments by US Feder
---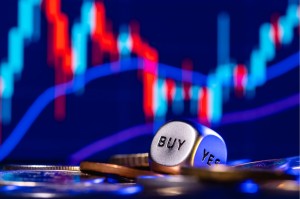 Wisdom from Omaha
Investors need no reminding that the start to the year has been volatile. Global share markets fell 8% in April, bringing the year-to-date decline to 13%.
---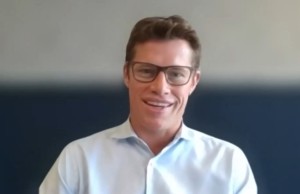 Watch: The Smart Investor - Looking past volatility
Facilitated by our Chief Client Officer – Cath Lomax, our panelists discuss the current volatility and how Fisher Funds, as experienced active investment managers, are working through it while maintaining our long-term investment strategy.
---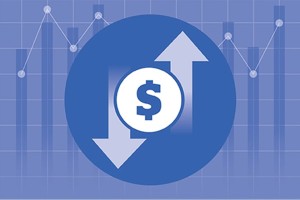 Listen: How KiwiSaver has changed over the last 15 years
In this episode our Chief Investment Officer, Ashley Gardyne, sat down with New Zealand Herald's Business Editor at Large, Liam Dann.
They discussed what is causing the current market volatility, how it is impacting KiwiSaver investors and what they should do. They also look back at how KiwiSaver has evolved over the past 15 years and what needs to happen to keep it growing and succeeding as a scheme.
---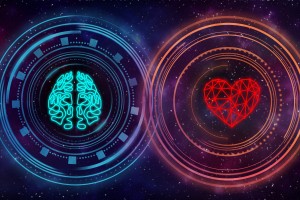 The psychology behind unlocking better investment returns
Investing success hinges more on mastering our emotions than it does on mastering financial markets. That's because of how susceptible we are to a host of unconscious biases which can hijack our rational thinking. Identifying our emotional tendencies is the first step in controlling them. The second is putting in place steps to counteract these impulses.
---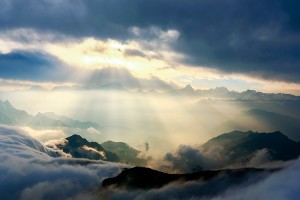 Volatility and active management
The start of 2022 has been accompanied by a host of worries for investors and non-investors alike. Stock market volatility is at once a symptom and one cause of these worries. Fisher Funds' active investment approach means that we proactively capitalise on the compelling investment opportunities unearthed by market volatility. We have recently added some new investments to our portfolios at prices we believe are very attractive. We profile one of these below - the software giant, Salesforce.
---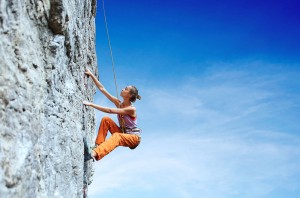 Overcoming the wall of worry
The shock invasion of Ukraine by Russia has added another risk to the list of investor concerns. Inflation, interest rates hikes, a share market correction – and now a war. While selling investments or switching strategy 'until the coast is clear' might feel like the right thing to do in turbulent times, snap decisions can also do significantly more harm than good. While the environment may feel grim now, markets tend to climb as the wall of worries recedes.
---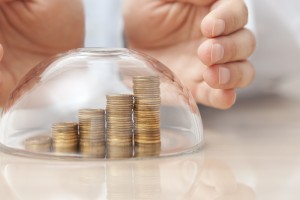 Investing in an inflationary environment
Most of us were pretty happy to say goodbye to 2021, but if you are still feeling a little gloomy, you're not alone. Aside from COVID-19 and its many iterations, we have been left with record levels of inflation and rising interest rates. A perfect storm for homeowners, struggling to meet increasing living costs, pay down the mortgage and save for retirement.
---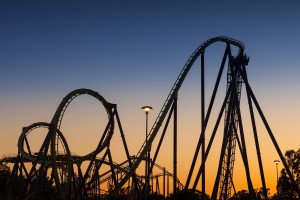 A rollercoaster start to the year
Share markets have had a rollercoaster ride so far this year, and understandably the ups and downs have made some investors and market commentators nervous. But turbulence is a natural feature of markets. For long-term investors it can actually be a blessing in disguise.
---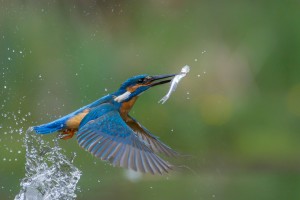 Learning to embrace market volatility
The new year is already shaping up to be far more volatile than 2021. Less than a month into 2022 we've already experienced a significant sell-off in many markets around the globe. Concerns regarding inflation, rising interest rates, and the prospect of central banks withdrawing quantitative easing this year have sent shockwaves through markets. At one point this week, both the New Zealand and US markets were down more than 10% from their peaks, while the tech-heavy Nasdaq Composite is still down over 15%.