Portfolio holdings
You can see the companies this Fund invests in below. Typically investments include airports, railroads power companies, cellphone tower networks and include Real Estate Investment Trusts (REIT's).
Highlights and lowlights — May 2022
The Property & Infrastructure Fund was down -2.6% in May, more than its benchmark which declined -0.6%. Companies that meaningfully influenced portfolio returns were:
Enterprise Products (+6%) and Kinder Morgan (+8%) continued to benefit from the ongoing imbalance in global energy markets as their US based networks allow producers to get energy products to their customers. Prices and activity levels in the sector continued to increase which is beneficial for the companies.
The share prices of childcare focused landlords Arena (-11%) and Charter Hall Social Infrastructure (-10%) fell despite Australia electing a Labour government during the month with a major policy commitment of A$5.4 billion in extra childcare funding. This illustrates the impact of sentiment on the market this month with macroeconomic factors weighing on sentiment despite positive fundamental developments for the companies.
Fund resources
Fisher Funds Property & Infrastructure Fund Updates
Your portfolio team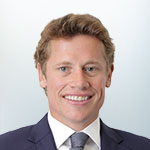 Sam Dickie »
Senior Portfolio Manager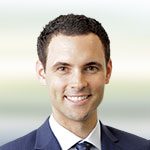 Matt Peek »
Investment Analyst