Portfolio holdings
In the portfolio holdings below you will find a range of well loved New Zealand companies from logistics providers like Mainfreight through to dairy pioneer The a2 Milk Company.
Highlights and lowlights — April 2022
The New Zealand Growth Fund fell by -3.4% in April, more than the local market decline of -1.9% (S&P/NZX 50). The companies that had the largest share price moves were:
Pushpay (+16%) shares rose after the company announced it has received approaches from third parties interested in taking over the company.
a2 Milk (-13%) shares fell against the backdrop of Shanghai's extended lockdowns to curb the spread of Omicron. These lockdowns are creating renewed COVID-related supply chain challenges in getting product to market.
Fund resources
Fisher Funds New Zealand Growth Fund Updates
Your portfolio team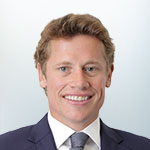 Sam Dickie »
Senior Portfolio Manager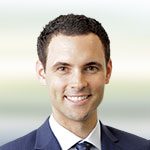 Matt Peek »
Investment Analyst