Portfolio holdings
See a selection of the companies the International Growth Fund invests in below. You'll find a wide variety of companies from technology giant Alphabet - the parent company of Google, discount retailer TJ Maxx through to Chinese app provider Tencent.
Highlights and lowlights — May 2022
The International Growth Fund ended the month down -3.2% versus the benchmark which was down -0.2%.
Global markets saw significant intra-month volatility in May before ending broadly flat for the month, as macro concerns including inflation, tightening monetary policy, China's COVID restrictions, and the conflict in Ukraine continue to weigh on sentiment. Contributing to the portfolio, Hexcel (+6%) continued its strong performance of recent months as exceptionally high demand for global travel is driving increased expectations for new plane orders, which benefits Hexcel as a leading manufacturer of composite parts for new aircraft.
The largest detractors for the month were Signature Bank (-11%) and Gartner (-10%). Signature Bank shares fell on the collapse of algorithmic-backed stablecoins such as Terra, although the bank has no exposure to price swings in cryptocurrency as their stablecoin deposits relate only to coins that are 100% backed by US dollars or equivalent. Gartner was down following earnings, despite another quarter of strong results and guidance ahead of expectations, as the market is concerned around Gartner's ability to grow their sales force in a tough hiring environment which would impair future growth. However, our conversations with the Gartner gives us comfort in their ability to meet hiring targets, and demand for Gartner research products remains high.
Fund resources
Fisher Funds International Growth Fund Updates
Your portfolio team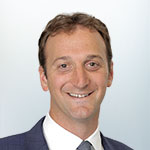 Ashley Gardyne »
Senior Portfolio Manager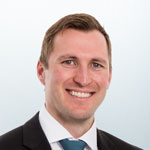 Chris Waters »
Senior Investment Analyst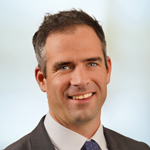 Harry Smith »
Senior Investment Analyst